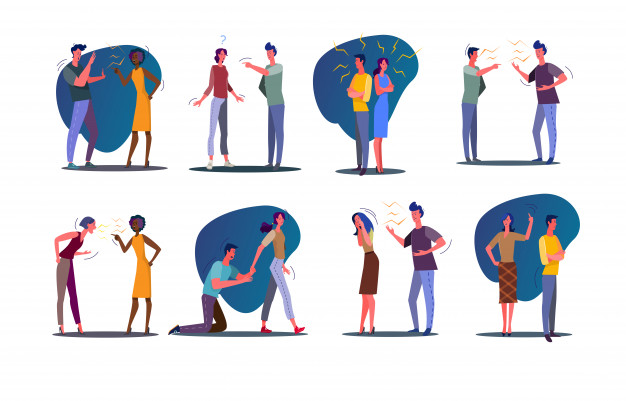 How to build a long lasting Relationship?
Healthy relationship allows you to express your feeling and your partner feeling very well. It brings best in both of you and encourages growth. It makes relationship last for longer. If you are starting a new relationship, its best to have foundation on positive and healthy from start. It will have it to run for long and in happy manner. You both will enjoy each other companionship. To keep your relationship better, keep your conversation clear and respectful. Below are some ways to strengthen –
Communicating Strongly & Effectively : To make it successfully, A. Speak up. Your partner is not going to read your mind and predict what are looking for and don't even think so. Its always better to say it clearly and openly. Many relationship gets stuck because people think that there partner will understand them. NOOO – That's the biggest mistake they do. Don't assume anything on your relation. If you want to say something which is bothering you than just go to your partner and start – Hey! I want to say something but don't know where to start or there is something which is bothering me from long. Can we talk.
Listen Carefully – Part of healthy relationship is to listen your partner without interrupting or ignoring them. Develop skills within yourself so that it can show and realize your partner that you understand them and respect their feeling.
Setting up healthy boundaries – Every person is different and so their behavior. You want to be close with your partner every time but may be your partner doesn't want. So, always set up healthy distance so both can live their way as per they want. This is necessary which will help them to spend some time with themselves. Don't let your partner control you and your feelings. Its every one right to be happy and act as an individual. Respect your partner.
Express your Emotions – Start sharing what do you feel and express your emotions to your partner. This will help in building strong and trustful relation. Also, let your partner express feeling during their stressful situation. Try to understand them and support them.
Give time to each other – To keep your relation healthy; start giving time to each other. Spend some quality time with your partner. Because of current busy schedules, people hardly get time to spend with each other. It is very important you speak, discuss and share what's in your mind. This will make your bond stronger.
Treating Well – Always treat your partner in the way you want to be treated yourself. Respect them and their feelings. It is always acceptable to have some fun in relationship but within set limits. Never cross that limit. Decide and discuss Do's and Don't based on both mutual consent –
Like Don't Abuse,
Don't hide anything,
Don't blame each other without discussing,
No yelling,
Not making fun of each other
Quality time with each Other – Spend time with each other. This will keep your bond stronger and healthier. Go for long drive, share what's in your mind. Enjoy coffee or reading together. There are many activities which you can pick and do with your partner.
Expect and Accept Changes – Change is law and be always open and positive to accept changes. There may be some time come when your partner will be very much occupied or stressed and need your help to support him. Always welcome this and support them. Changes in relationships are basically opportunity for new growth.