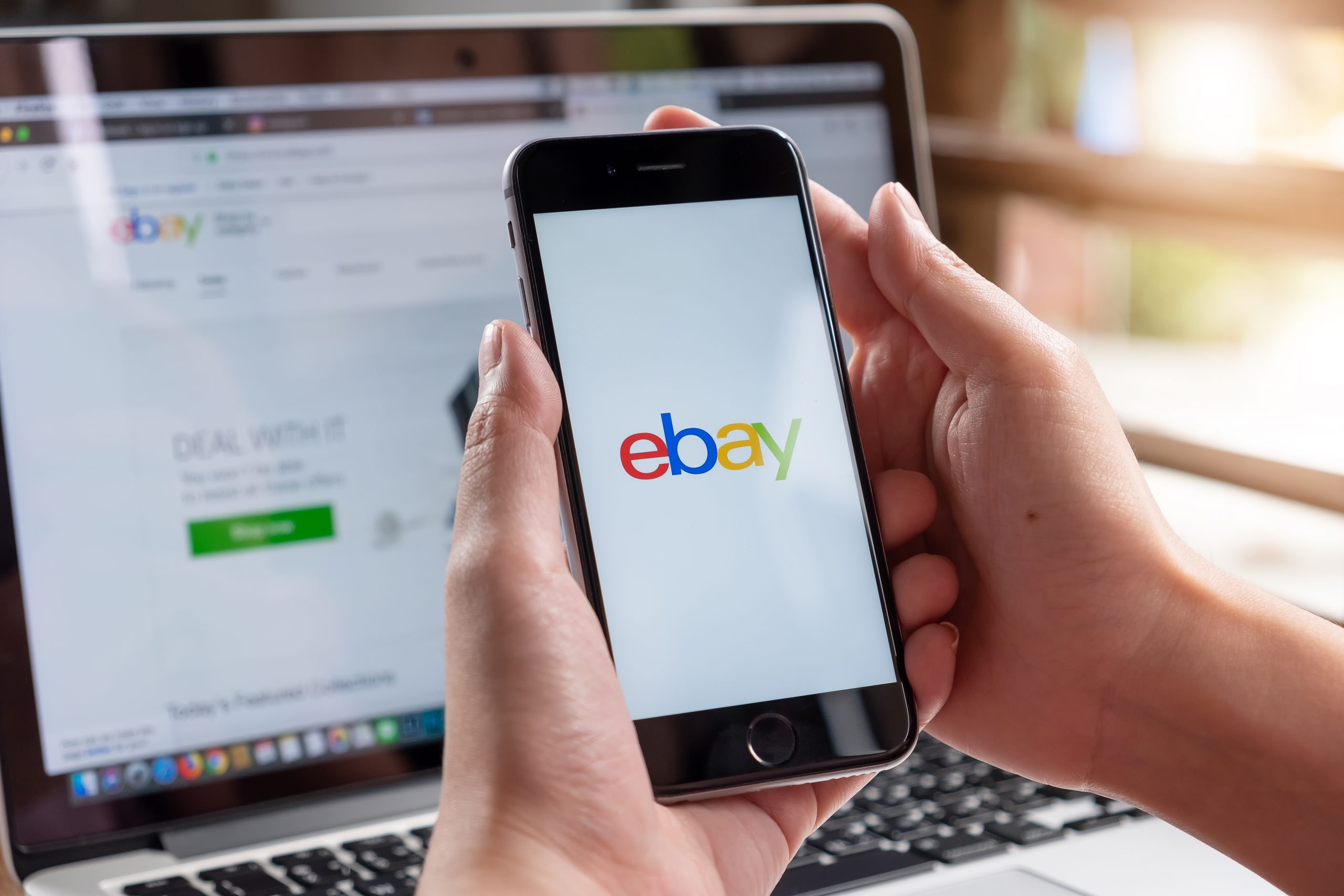 How to sell on eBay?
 Top 50 Secrets to Reveal
Here in this article we are going to share you some secrets of selling on eBay. This topic will cover everything one should know from pricing to payment and from listing to keyword research. Tighten your seat belt and let's start –
50. High Ratings/Reviews = Lower eBay Fees : eBay gives weight-age to the sellers with high ratings by
A. Displaying Top Rated seal on their listing to stand out from others
B. Listings comes higher in searches compared to other sellers
C. eBay whop off 10% of their final value fees; this does not include shipping cost
49. Keep your stock always up as per demand : Study past 2-3 years sales trends and keep your stock up to date. If you source your items from other countries than make sure they all are in pipeline in advance. For an example – People in China goes for 3-4 weeks off during Chinese new year so it is advised to plan your deliveries in advance and also the orders which they are going to ship after holidays.
48. Avoid additional 4% eBay Fee – During the past few years ebay started charging extra 4% on the sellers who are below standard. This can seen on your dashboard. So, make sure you are above standard and follow all guidelines which eBay provides in order to avoid these additional charges.
47. User –Friendly Listing Description: Write a description full of keywords and that properly defines your product. Include all information which you think one should know before buying. Like Size, Care instruction, Origin, Type etc. Listing description is equally important to search engines. It is recommended to write 200 words description which will help google to crawl your listings and these can come in searches. Try for below –
A. Put important keywords in the front of listing
B. Make you're your listing copy is user friendly, easy to understand with good usage of keywords.
C. Do not bombard with keywords
D. Format your text, divide heading, sun-heading and rest of the content according
46. Pricing Tips: When you launch your shop or start selling on ebay, keep your prices lower than your competitor. This will help to bring your listing in searches. This will help to bring in shopper who looks for bargain and cheaper products. By doing this in starting you may not be earning more profit but the more sales you get, the more will be your searches on eBay and google. Once you reach top in terms of sales and searches so you can increase the prices.
45. eBay Images : Info graphics are quite in trend. Image speaks. So work on your images and put benefits of your products rather than features first. Features are also important but after benefits.
44. Size and clarity of Image : Use High quality of images with better resolution. Selling of clear picture chances are more than blurr or non-relevant. So take as much as good and high quality images. Make sure you are images are –
A. Not Blurry but should be good and high quality
B. Taken on White Background so customer can see properly and don't get distracted
C. Provide images of all angles – Front, Back, Side, Upper, Lower whichever is possible
D. Do not use fake or someone else images. Use only your's and genuine images.
43. Study eBay Seller Tools – eBay provide multiple free tools which can help you to study competitive listings, sold items, traffic time and other factors. Terapeak is one such. Make sure you follow these and amend your listings regularly to bring in searches.
42. Conversion rate improvement – The formula for conversion rate calculation is number of items sold divide by number of times people viewed your listings. So, you try to work on improvement of conversion rate as there are people on internet who just browse on your listing without intention of buying.
41. Bulk Editing tool to add item specifics – This is a very good feature which eBay provide where you can bulk edit your listings and add items specs to them rather than doing one by one.
40. eBay's Business Policies – eBay provides functionality where you can create template which are to be used in each of your listing. Like Shipping, Payment and Refund/Returns.
A. This policy will help you edit/add/update in all listings simultaneously. You don't have to go for one by one.
B. You can apply on all listings at same time
39. eBay Return Policy – eBay gives weight-age to those who accepts returns. Yes whether you like this or not you must have your return policy defines properly. This is important as-
A. if you don't offer return that means you don't want to take responsibility of your items
B. eBay will penalize you in terms of searches as eBay algo favor's return policy providers
38. Fast Shipping Time – eBay favours to those who has fast turnaround time and shipping is fast. No one in digital world wants to wait for long after placing their online orders. eBay algo gives weightage to those who provides fast shipping.
37. Handling Time – Your handling time is the time after shipment and before customer receives it. It should be 3 or less than 3 business days. The lesser the handling time more weightage will your listing have.
38. Free Shipping – Yes you heard right! Seller who offers free shipping got privileged over others. Everyone wants Freebee. With fast shipping, if you offer free shipping than you are just doing one of the best to make your listing standout.
37. Communication with Buyer – As mentioned we live in an instant world where everything is required fast. Likewise if you want everyone to rply you fast on chat/ social platform or even if you buy something online. Same your customers also expect this from you to reply them faster.
TIP – Download eBay app on your mobile so if you get any query you can reply within minutes. You don't have to wait for your laptop on open or to office etc.
36. Customers are always RIGHT – This is the key to your DSR (Detailed Seller rating) Even if you are right than also give weightage to what your customer claims. Else you will end up with negative ratings which will not be good for you and your store. Every problem has some solution so you can keep yourself calm and resolve issue in friendly manner.
35. Feedback Request – Once your items is shipped and received by your customer, request for feedback. This will help in following –
A. Build trust amongst other customers who haven't shopped with you yet
B. Your ratings will increase
C. Your listing will have more weightage in searches
34. Keep your customer informed at every stage – If there is any delay or you have any confusion related with product and whatever be the case keep your customer informed about status of their order. This will help –
A. Positive feedback once item is being received by customer
B. Help in building trust for repeat buying
C. Mouth publicity is key factor
33. Study your competitor feedback – Study your competitor feedback. It will help you t understand what issues their customers are getting and here you can take a hit. Improve your area on it and see the result yourself
32. Timing and Seasonal Items – Timing is the key to sell any item. If its valentine than make sure your valentine related items to be up on your store atleast 2 months before so they can come in searches by the time customer start looking for.
31. Avoid dropshiping from Amazon – This is completely a wrong practice. As your order will be shipped with Amazon packaging and when It will be received customer may complaint or get upset. eBay recently has banned drop shipping from Amazon so there is a relief to customer side. Still it is recommended to go for own products rather than drop shipping completely.
30. Pick Product Niche – If you provide best service and quality products then you will surely be successful in your niche.
29. Research – Always keep on researching this will help you to understand what other people are selling and what products in having popularity at what time.
28. Listing up Timing – There are certain hours where eBay traffic is at peak. Though it is recommended to start and hour your listing each hour so it can bring traffic to your store. Do you know
A. Listing ending and starting gains for searches compared to other
B. Auction listings are more traffic driven compared to fixed price
27.eBay Title – eBay allows for 80char title so make sure to pick keyword based relevant words to frame your title. Your title should have all basic information like color, size, type, usage, season( if its particular season/occasion based) main keyword of your product.
26. Item Specifications– eBay has started giving weightage to each and every input user give in item specifications. It will you an idea about which specs will have high weightage and which one low. This is to give you an idea what to fill where. Also, it is recommended to fill each and every possible recommendation so your listing can come in searches.
25. List on eBay local sites – According to official eBay investor report, 59% of sales comes from international market i.e outside US. Thus, it is advised to list on other eBay sites apart from .com
You can do on eBay Australia, eBay UK and there are more and you can do free international shipping
24. Promoted Listing Option – eBay provides a feature to promote your listing. You will only be charged once it is sold. Yu can set %of amount to be deducted once your listing sold out. It is recommended –
A. Do not put slow mover items under promoted listing
B. Keep % variation between item codes. Do not just put same on all
C. Put this on newly listed and popular best selling lines only
23. Marketing Tools – Under this tool,eBay provide feature to apply sale on your items, Apply order discount or coupon codes on your items. You can choose categories and put different offers on different.
22. Marketing Budget Ratio should be 1:3 – You marketing spend should not be too much to cover the cost of the item once you sold. You also have to calculate that after this spent you have –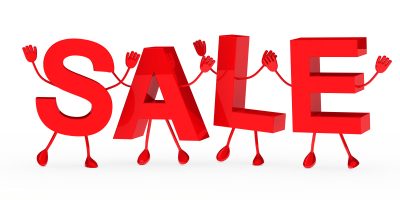 Product Cost
Shipping cost
Packaging Cost
Sourcing and Staff cost
21. eBay Email marketing – Start saving email IDs of your customer for email marketing. This will help in repetitive buying. You can also offer some discount or coupon code via email on their next purchase.
22. Subscriber List on eBay – On eBay back end there is a option to send mailer to those who have subscribed to your shop to receive notification of your promotion, new arrivals or any discount.
20. Honest with product you are selling – It is always good to be honest with the product and to the customer you are selling. By honest it means, if your product is not new, used, cracked, broken, discolored – Please mention this is listing to have less chances of returns or negative feedback.
19. Over Using TEXT – There is no one to read so much of text or don't waste shopper's time by overcrowding your listing with content.
18. Analyze your message and queries – If you find you are getting similar or same query again and again on a product than include as note in your listing this will help them to understand product better.
On top of this your queries will go down and sales get skyrocket.
17. Create listing on professional eBay Template – Give rich look to your eBay listing in order to sell well compared to others. eBay provides lot of free template or there are some 3 parties as well to offer template for you listings, use them.
16. Trust Signals – Use real looking things so customer can trust you while shopping. You can –
A. Use real image of product (not Photoshop or catalog images)
B. Always give feedback or review once product sold
C. Add video or screenshot of satisfied customer testimonials
15. Use Auto complete – You must have seen that while typing few words you start getting recommendations in google. Similar is this case in eBay. Suppose you are looking for – Best Cell phone that ……. And you will get many options to complete this like take nice pictures, has camera, that's is not a iPhone and so on.
14. Bulk Listing – This is very powerful feature on eBay which gives you flexibility of bulk listing. This has significant huge advantage where you can do hundreds of items a single time.
13. Sources Supplier and best product at competitive prices – This will help you to sources products at cheaper prices so you can gain some margin.
12. Apply for Paypal merchant rate – Apply for paypal merchant rate where you will charged lesser paypal commission. For this to be eligible your billing should be 3000USD or above.
If and when merchant status is achieved you could change the percentage portion of this fee drastically to:
2.5 % or to 2.2%
And in some cases even 1.9%!
In order to apply for this status on PayPal's website:
Login to your Paypal
Click 'profile and settings'
Click 'my money'
Click 'merchant fees'
Click 'apply now'
Fill out a short form and click 'submit'
11. eBay Listing Upgrade – eBay provide multiple feature by opting this you can make some of your listing standout and can bring traffic to your store. These features include 'BOLD', 'Subtitle'.
10. Free Listing Promotions – eBay sometimes also provide free listings for certain category. You just have to subscribe to these promotions in order to get free listings.
9. Subscribing to eBay Store – Subscribe only when it is required. Means if you have lots of inventory and you can post items daily then only you subscribe.
8. Recover fees on non-finalized transaction – For the sold items where you haven't received payment but final fee is applied. You can open a case against customer in order to get either payment from customer, if not, than your final value fees.
7. Second Chance offer – For your auction listing in case highest bidder is not paying then second chance offer can be sent to second highest.
6. Reminding customer for non-payment – You can send message from eBay about reminding them to pay or you can also send invoice directly from eBay for payment.
5. Resolving case – If any chance you got case opened on EBay than make sure you reply and put on valid points on time to win else this directly affect your seller ratings.
4. List Daily – List daily on your eBay shop between time frames so you can get traffic throughout day.
3. Charity with combined shipping – This option will help you to get orders apart from charity.
2. Auction Style listing – Keep good proportion of Auction style listings apart from Fixed price and GTC.
1. Don't just sell one eBay– It is all digital world with lots of marketplaces options. Don't just rely on eBay but once your shop and products are all set, dig into other marketplaces as well. Alibaba is one of the best B2B Marketplace and if you are a wholesaler than this is definitely for you.