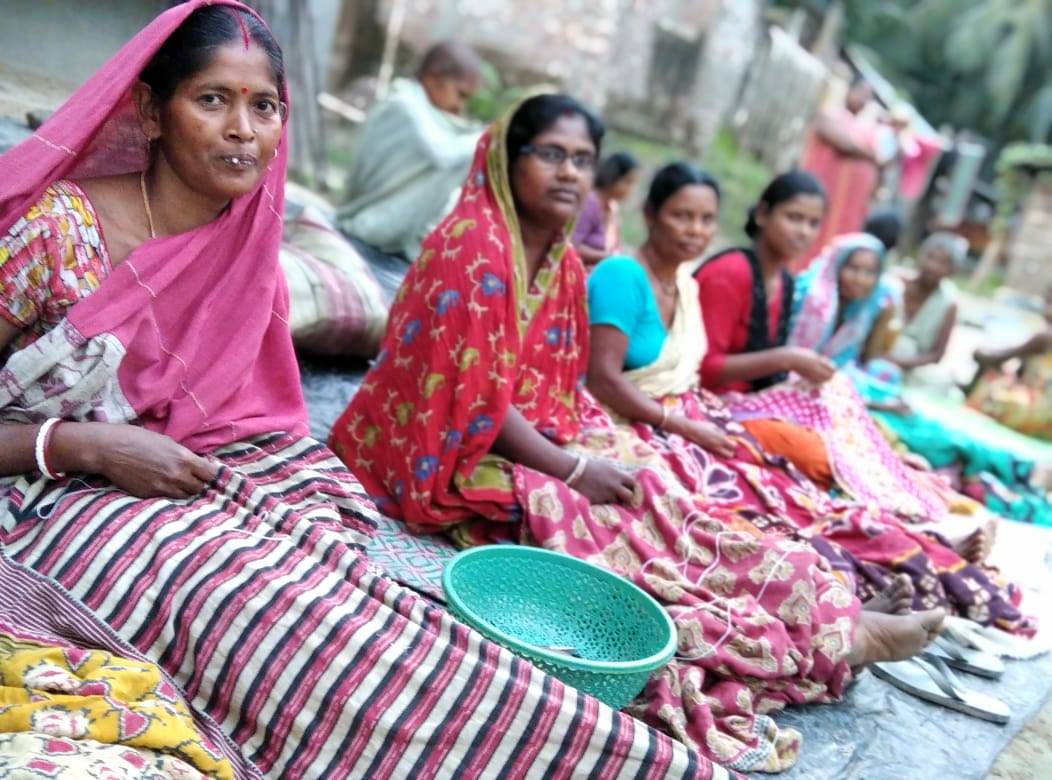 JOURNEY OF KANTHA
What is Kantha?
Kantha is a classical type of embroidery done on the different types of clothes, which native to eastern South Asia, in particular, Bangladesh and the neighboring Indian states of West Bengal and Odisha, along the Bay of Bengal. For this logic, it is treated as a craft of the Bengal region, which is not the same as the country of Bangladesh.
ORIGIN OF KANTHA
Kantha originated from the manner during which Bengali housewives mended previous garments by removing a strand of thread from the colorful border of their saris and creating straightforward styles with them. The normal style of Kantha embroidery is created on soft dhotis and saris, with an easy stitch on the edges.
HOW OLD IS KANTHA?
Kantha, which is one of the oldest embroidery forms was originated from India. Kantha continues from generation in India, especially in West Bengal. Kantha is traced back to the pre-Vedic age, but the most recent written records say that it is probably 500 years old.
In his book titled Sri Chaitanya Charitamrita, the poet KrishnadasKaviraj writes how the mother of Chaitanya sent a homemade Kantha to her son in Puri through some traveling pilgrims. This same Kantha is today on display at Gambhira in Puri.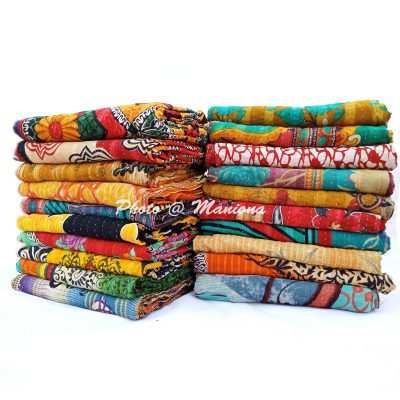 HISTORY OF KANTHA
Kantha does not have an etymological root, but the word is believed to be derived from a Sanskrit word "kontha" which means 'rags'. Traditionally, old cotton saris, lungis, and dhotis, which had turned incredibly soft through wear, were used to make kanthas, with the thread for the stitching drawn out from the fabric itself.
Kantha is originated from a humble beginning, the women of Bengal in the 1800s. Bengali women created embroidery on old clothes or rags.
This art form started to disappear in the early 19th century and disappeared in the 1900s.
In the 1940s Daughter in law of the famous Bengali poet, Rabindranath Tagore tried to revive the art form but Kantha was again disrupted during the partition of India in 1947. After the Bangladesh liberation war (1971), Kantha experience a revival of itself as a much more desirable art form.
After the liberation war, Kantha embroidery was starting to be crafted for more commercial use. Which gave household wives a source of income, as well as importance in the commercial sector as Women in almost every household in rural villages, would be Kantha experts.
Within the historical time, textile production was one of the foremost labor-intensive industries, and since of that textile material was extremely valued.
As with all other ancient textiles, Kantha was also influenced by external factors like material availability, daily desires, climate, geography, economic factors, etc.
KANTHA IN THE MODERN ERA
If you travel in Bengal these days, you'll still realize fashionable iterations of the standard patchwork Kantha quilts; airing within the sun on verandahs in the metropolis or ordered out over paddy fields within the villages to dry.
In the present time also, Kantha is created in bulks for commercial use, which helps Bengal and Bangladesh in their growth.