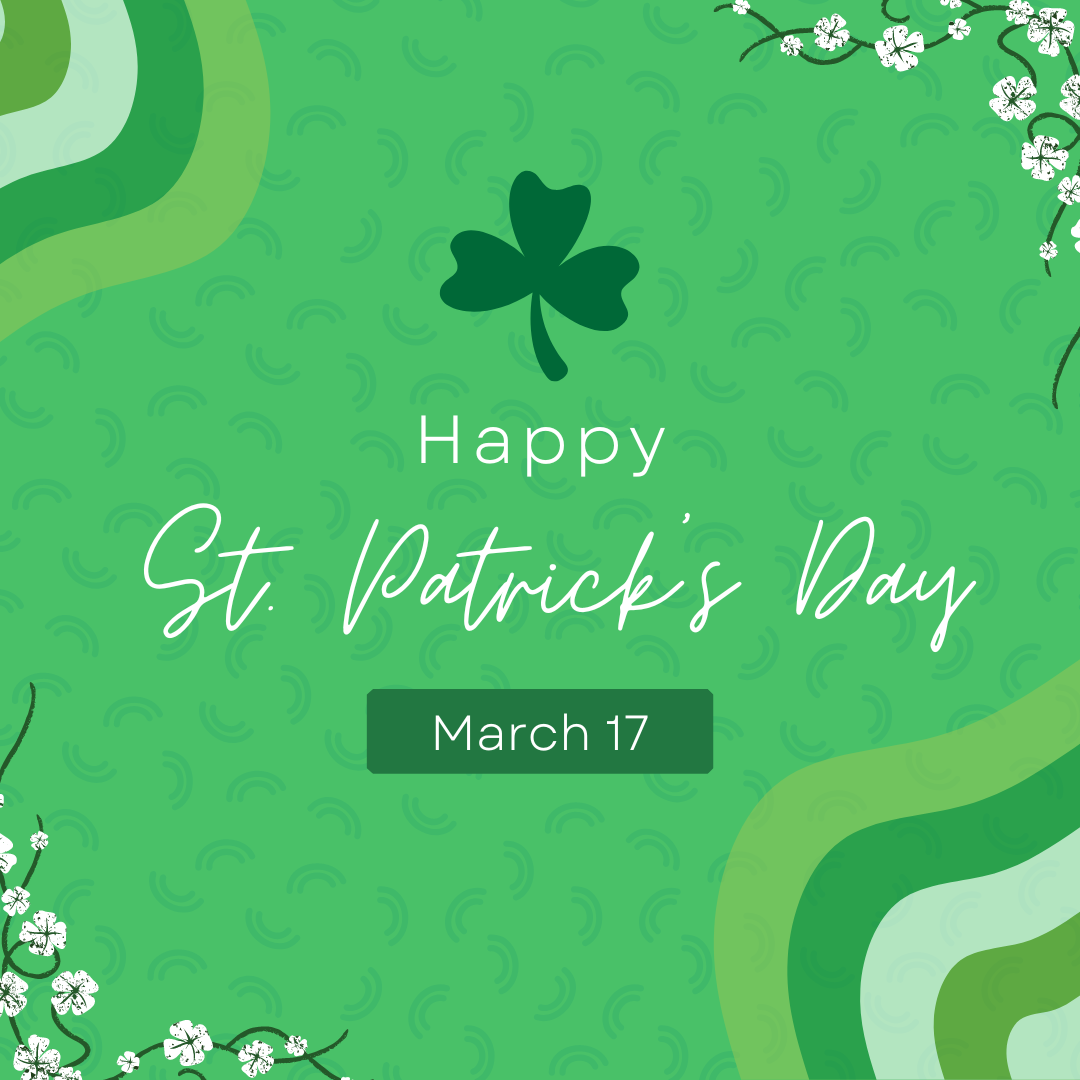 St. Patrick's Day 2023 – Everything you need to know
When is St. Patrick's Day 2023
Friday, 17 March
Everything you would want to know about St. Patrick's Day –
St. Patrick is the patron saint of Ireland. The day is celebrated in Ireland and celebrates Irish history and culture. There will be a national holiday on this day in Ireland and Northern Ireland.
Who was St. Patrick and Where was St. Patrick born?
St. Patrick is a patron saint of Ireland and the day is celebrated to bring Christianity to the country. He was born in Britain, kidnapped, and taken to Ireland as a slave.
Later when freed, he wanted to bring Christianity to Ireland and he was trained as a priest later in his life. Patrick was appointed as successor to St Palladius, the first bishop of Ireland after 431 AD.
St. Patrick is traditionally associated with the shamrock Clover and is often pictured holding it.
Did you know – The Shamrock is a three leaves plant?  It is said to represent the Holy Trinity of the Father, Son and Holy Spirit.
The three leaves of a shamrock are also said to stand for faith, hope and love. This is also considered as luck and prosperity symbol and is used widely now in many sectors.
What happens on Saint Patrick's Day?
Saint Patrick's day started to celebrate the work he did for the country but now has emerged internationally to celebrate and enjoy all Irish things.
On this day, there would be a lot of Irish foods, events, dances, a parade, and a huge fireworks display.
This day has gained popularity all around the world. On this day, to celebrate, people wear shamrocks, dressing up as bearded Irish fairies called leprechauns, and enjoy the whole day.
How to celebrate St. Patrick Day in London in 2023?
More than 50,000 people are expected to take part in the parade this year. The celebration will be held at Trafalgar Square. The parade will have music, arts, and plenty of food and drink.
The parade will start at Hyde Park Corner before traveling through Piccadilly, St James's Street, Pall Mall, Cockspur Street, and Whitehall. This year, it is expected that more than 50,000 people would be joining the annual procession of Irish marching bands, dance troupes, and pageantry, and many more will celebrate in restaurants & pubs around London.