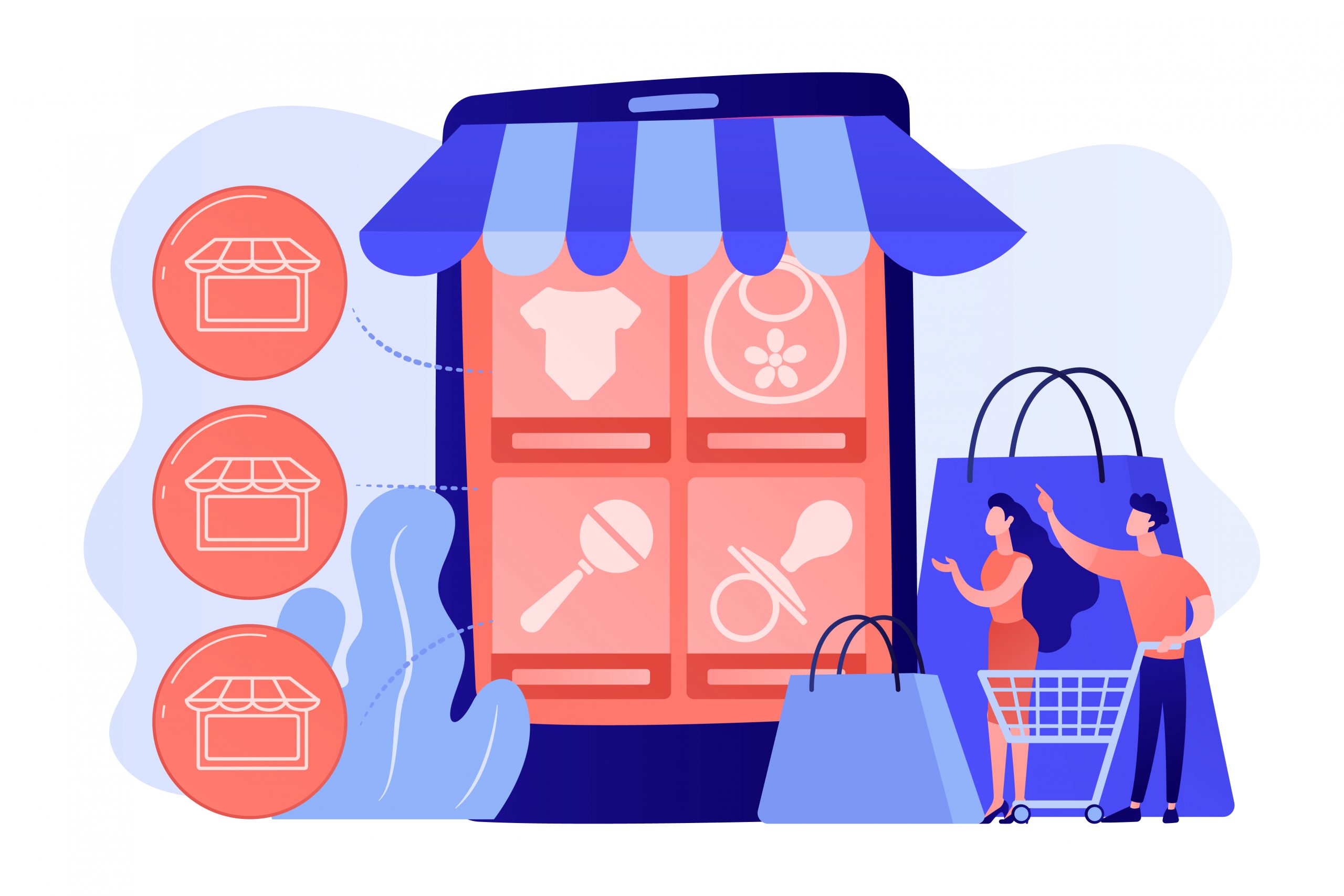 Top 3 Online Marketplaces for Retailers
As an ecommerce seller,  your sales highly depend on what kind of marketplace you have picked to feature your inventory. Your marketplace determines your reach, audience which indirectly reflects your repo as you have to abide yourself with their rules and have to follow them as well.
In this article, we will try to cover everything which you as an e-com retailer want to know –
What is a Marketplace?
Marketplace is a platform where hundreds of online suppliers and buyers meet digitally and list their products which are open to sell.
How does these Marketplace work?
Inviting all Sellers and Buyers – this is the first step where multiple sellers and buyer register themselves. Sellers design their shop and list their items and arrange all their settings based on profit they want to earn to cover overheads.
Shopper make purchases – Once products are live and available for sell. Buyers make purchases on this platform. There can be multiple suppliers selling same product, so it completely depends on buyer to select their own choice suppliers. This is where repo and feedback work. The more feedback, the more are the chances for conversion.
Marketplace passes their details to Seller – Once order is placed by buyers, all the order related details passed to supplier. So, order can be start processing.
Seller works on order and update details on platform – Once order is ready to shipped, tracking is updated on platform to let buyer know about the status and they can track as well.
Buyer gets items and leave feedback – Once received buyers are requested to leave feedback for their purchases. This helps to create repo and build trust.
Here are 5 online marketplace platform for retailers-
Amazon – It is leading online marketplace in US with close $280.5 billion in net sales in 2019.Amazon is one of the well known platform. To sell on amazon you can choose between their plan and list your items.
Amazon Marketplace fees seller-wise : The cost to sell on Amazon depends on which plan you choose.
Amazon professional seller include:
A monthly subscription fee of $39.99
Referral fees on each item sold (varies by category)
Variable closing fees (varies by category)
Amazon individual seller include:
No monthly subscription fee
USD$ 0.99 fee for each item sold
Variable closing fees (varies by category)
Below are top tips to sell on amazon –
Keep Amazon SEO in minds before you list your items
Keep your supply chain, inventory management at par so your best sellers does not go offline
Register your Brand on Amazon to build trust amongst buyers
Invest on amazon and keep you're A+ content, EBC ready for Items
2. Walmart – Walmart is one of the renowned platform. Research says around 57% of shoppers are common between Amazon and Walmart. So, there are high chances to gain those by having presence on both. To Sell on Walmart, you have to fill application, register. It takes approx. 15days to approve it. You will need to register, get your account verified and list your products.
To sell on Walmart – Make sure your products are affordable and fulfil Walmart selling standards.
Stay on top for your inventory management.
eBay – eBay is still counted as number 1 online e commerce marketplace covering nearly all category. The model of eBay is bit different than other marketplaces. It also has Auctions apart from giving items on full price.
Merchant needs to create account on eBay and start listing their products. eBay offers different types of stores like basic, premium and Advanced.
eBay charges two different types of fees – inserting fees – while listing your items and Final value fees – when your items get sold.
The best practice to sell on eBay is to offer Free shipping and your handling time should be much lower.
Optimize your title and description. You can study terapeak for this.
Make sure your product descriptions are active and accurate.
Price your product competitively.
The above are just the top 3 of online marketplaces available to ecommerce retailers. The right marketplace for your business will depend on your business, budget, and goals.