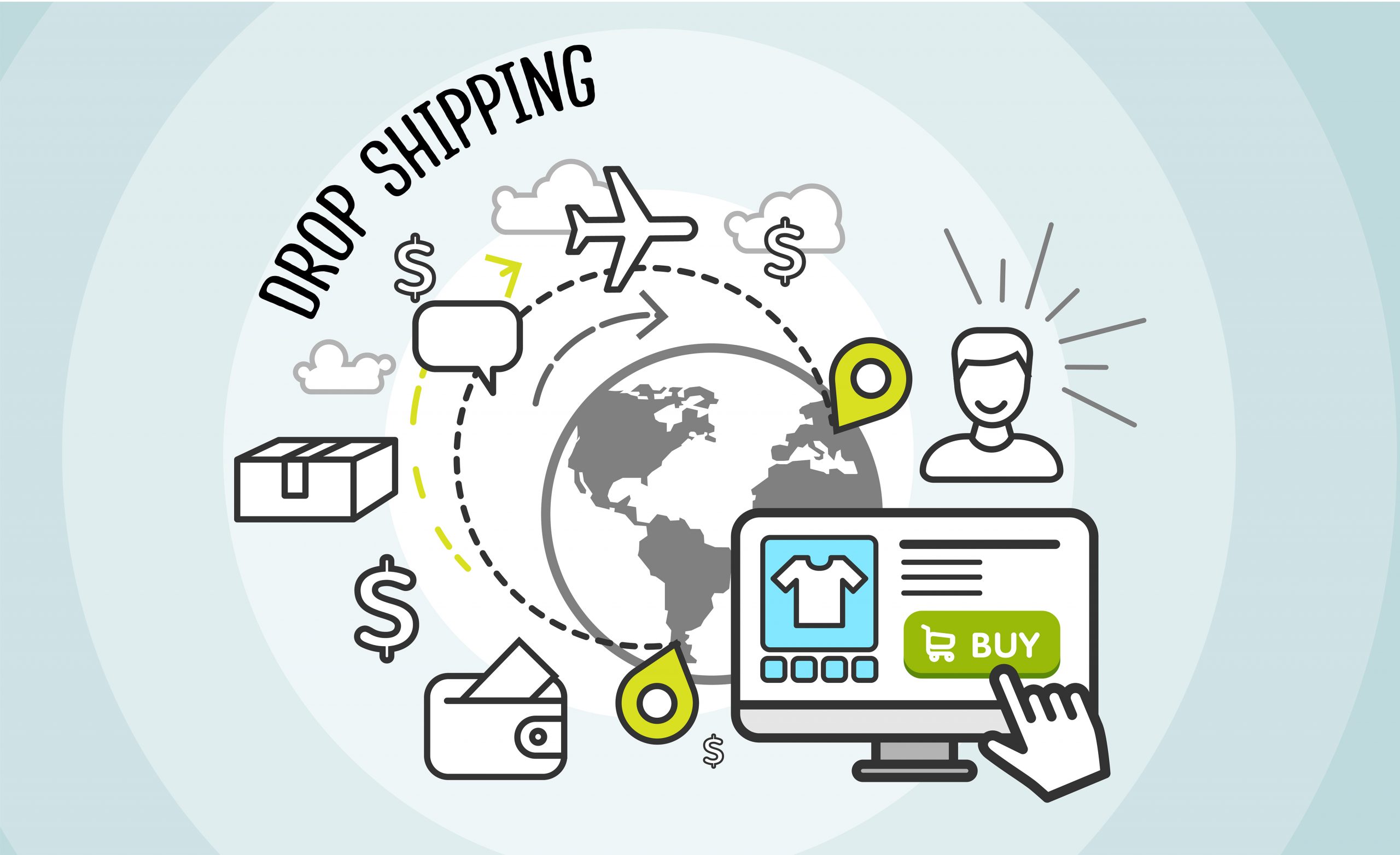 What are the best Drop shipping Products for 2021?
While starting drop shipping, the most important question arises while starting is what can be the best product to pick or what nice to select for drop shipping. If you can filter out the products you want to drop ship then you have solved your 70% of your work. To understand customer need is not easy, thus we are giving you few ideas to pick products which can be drop shipped.
Repeat Purchase Products – These kinds of products can give you more loyal customers and these products can generate recurring revenue. The products line which comes under disposable are the best to pick from.
Business Products – This is mainly for long term like if you have expertise in supplying office equipment or stationery then this line can very good for long run.
Hobby or DIY Products – Because of current situation, many of people are at home and looking for ideas to spend their day. Hobby products can be great idea. You can sell Yarns & Ribbons, Colourful Beads and much more to make final product out of it.
List below are Top 20 Ideas of Products for Dropshipping
Health & Personal Care – Health is the most important. People can spend thousands to get a product which can actual benefit their health.
Face Masks – The current pandemic has turned and changed the buying behaviour a lot. The new addition to it is Facemasks apart from others. Everyone requires facemasks irrespective of their age group.
Amongst all age groups, Kids masks are very popular. Kids going to school or hanging out with parent have to wear mask to order to keep others and themselves safe. Under Kids masks, Cartoon Characters ate trending very well.
Bamboo Products – Bamboo products are recently in trends having health benefits coming out it. People are using lunch boxes, Bamboo Tooth brushes and much more to keep them healthy and stay out of plastics. These are eco-friendly as well that's why these become now in trends from last couple of years.
Eye Masks – Different kinds of eye masks are very popular. It is believed that sleeping in darkness gives more relaxation compared to light. As per the sales trends, Sales of Eye masks has increased a lot from Nov and it seems it will continue to grow in 2021.
Yoga Mats – Fitness related products have seen record sales in last year and yoga mats are one of the best sellers amongst those. These needs to be replaced frequently so their demand and selling is always on higher side.
Jade Rollers – Jade is a gemstone which helps in reducing puffiness, firm skin and minimizes fine lines. These rollers comes in multiple gemstones but Jade is the highest selling one.
Jade rollers searches started in year 2018 and till now we have seen upward trend only. This year we are expecting this line to grow.
Vitamin C Serum – Vitamin C nourishes skin, increase glow, sooth burns, moisturise and protect against damage. It also reduces wrinkles and blemishes.
Kitchen Items – There are few top selling items which worked very well in recent years and are expected to grow this year.
Air Fryer – Nothing beats crispy chicken. Air fryers have become first choice of people who loves food. These Air fryers have become a go-to alternative for cooks looking for that delicious crispy texture without the mess.
Portable Blenders – Portable Blenders have started coming in search from year 2018 and it goes on peak during Christmas. The best option for travellers or having kids with you. Portable blenders are easier to transport and store being light weighted. These are ideal for travellers and smaller households of one to two people.
Wine Fridges – These are mini temperature-controlled refrigerators. These are generally used in Hotel rooms, bars but now have gained popularity in last few years.
Home and Décor Items – Home, the best way to reflect yourself is how you have decorated your home. Home Décor items have gained a lot more popularity in recent years.
Doormats – The moments you enter anyone home, you see doormat which gives idea about how clean that place would be. These gives first impression of your home. The design/message of doormat shows your warm welcome for your visitors and guests.
Air Purifying Plants – Plants helps in reducing CO2 and increase humidity preventing nose and eyes allergens. Technically every plant act as a humidifier but people consider more the one with large leaves ones.
Pet Beds – Who don't love their pets but not everywhere. So, dogs and cat beds came into popularity. These are easy to wash and are portable as well. Interestingly, In 2020, search interest in dog beds has been its highest yet, with a surge in mid-April that nearly matched its highest holiday peak last year.